Copyright of Import Performance Inc . All Rights Reserved.

At Import Performance, we re committed to the safety and reliability of your Saab. Our expert technicians can recommend the right scheduled services to help prolong the life of your car and help prevent costly repairs in the future. Your vehicle is one of your largest investments...so let us help you protect it.
Besides drivability, we specialize in ...
Saab Airbags

Saab
A/C & Climate Control

Saab
Anti-Lock Brakes

Saab
Body Computers

Saab
Component Locations

Saab
Emission Failures

Saab
No Starts

Saab
On-Board Diagnostics

Saab
PROM/ECM Updates

Saab
Ride & Traction Control

Saab
Scope, Dual-trace & Gas Analyzer Readings

Saab
Service Reminder Lights

Saab
Suspension & Alignment

We Service Saab - Looking for an alternative choice to service your Saab? You are not alone in looking for someone you can trust and rely on for accurate, cost-effective solutions to Saab Servicing.

Honest, Straight-Forward Advice - the facts of what is happening to your Saab explained in simple terms. The priorities for repair and a servicing guide that helps you plan for future maintenance.

Diagnostic Expertise - Saab Diagnostic Tools and depth of experience help us to identify the precise Saab repair or service item that solves a problem.

Timely Turnaround - Highly Qualified Technicians and Service Writers that work together to complete expert Saab repairs on time.

Lower Cost than the Dealer - On average you will save 20% and in some circumstances, services that the Saab Dealer charges for, we provide for free. And we use genuine Saab Parts.

Personal Service - Don t get treated like a VIN number - your Saab, your safety and well-being, are all of the utmost importance to us.

We service and repair all generations of Saab vehicles.

Ø Saab 20K, 40K & 60K Services
Ø Saab Brake pads, rotors and sensors
Ø Saab Batteries, Starters, No-starts
Ø Saab Tires, wheels, winter tires
Ø Saab Timing Belt Service
Ø Saab Turbo Replacement
Ø Saab Overheating and coolant issues
Ø Saab Suspension rattles and noises
Ø Saab Check engine lights
Ø Saab Complete engine rebuilds
Ø Saab Complete transmission rebuilds
Ø Saab Suspension work
Ø Saab CV boots and half-shafts
Ø Saab Poor running: Mass air meters, vacuum leaks, etc.
Ø Saab Oil leaks: oil pan gaskets, valve cover gaskets, etc.
Ø Saab Performance Tuning and Accessories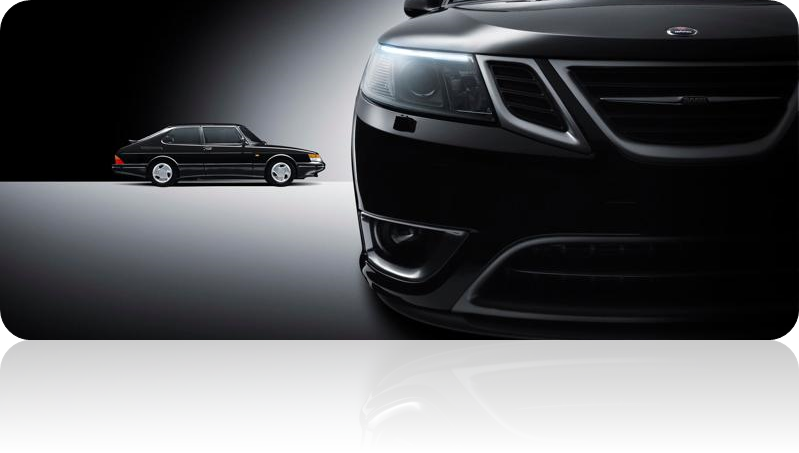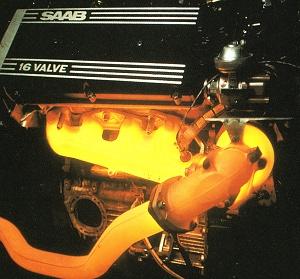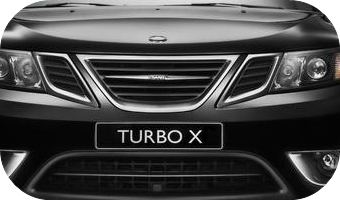 ROUTINE CHECKS, INSPECTIONS AND SERVICES
Engine, Oil and Chassis Lubrication Scheduled Maintenance

Your vehicle is equipped with the Saab Oil Life System (OLS) which monitors oil wear and indicates when an oil change is required. The time and miles between necessary oil changes will vary depending on your driving habits. You should change your oil when indicated by the OLS light on your instrument panel, or every 12 months (whichever comes first). When the OLS light on your instrument panel lights up, change your oil within the next 50 miles.

Our Service technicians replace your vehicle s engine oil with premium Saab Motors oil, and replace the oil filter with a Saab-approved filter. Your OLS monitor will also be reset.

We also lubricate your chassis, suspension and steering, as needed. And We perform a Saab 15-point inspection:

1. Check brake fluid 9. Inspect air filter
2. Check power steering fluid 10. Inspect tire wear
3. Check windshield washer fluid 11. Inspect hoses
4. Check differential fluid (RWD) 12. Inspect wiper blades
5. Check transfer case fluid (4WD) 13. Inspect drive belts
6. Check transmission fluid 14. Inspect all lights (including signals)
7. Check tire pressure 15. Inspect battery (Cables & clamps)
8. Inspect coolant

A regular oil change is important because dirty engine oil and a clogged oil filter will decrease your engine s efficiency, and can lead to engine damage requiring expensive repairs. Our Service Technicians know the right oil is vital for the proper operation of the Saab Oil Life System.
Semi-Annual Maintenance (every 6 months)

All of the following services are included in the Semi-Annual Service and should be done every six months:


Restraint System Check

Our Service Technicians check your safety belt reminder light and all belts, buckles, latch plates, retractors and anchorages. We look for loose or damaged parts, and anything else that might keep a safety belt system from doing its job. We also check for opened or broken air bag coverings. (The air bag system itself does not need regular maintenance.)

Throttle System Inspection

We inspect your vehicle s throttle system for interference or binding, and for damaged or missing parts. We replace any components that have high effort or excessive wear.

Fuel System Inspection

We inspect your vehicle s complete fuel system for damage or leaks.

Automatic/Manual Transmission/Transaxle Check

We check the transaxle fluid level, topping up if necessary, and inspect the hydraulic clutch.

Engine Air Cleaner Filter Inspection

We examine your vehicle s engine air cleaner filter and replace it if necessary.
The engine air cleaner filter prevents dust from entering your engine and causing damage. A dirty filter can restrict air flow to the engine.

Wiper Blade Check

We will inspect your wiper blades for tears or cuts and replace as required. We will also inspect your windshield for cracks or large chips.

Engine Cooling System Inspection

We inspect the hoses, pipes, fittings and clamps in your vehicle s cooling system, and replace them as needed. We clean the outside of the radiator and air conditioning condenser. We also perform a pressure test of the cooling system and pressure cap.


Brake and Tire Inspection (Including Tire Rotation Service)

Tire Inspection (including Spare) - We inspect your tires for pressure, wear and tread depth. When necessary, We rotate your tires. We also check the pressure of your spare tire and make sure that it is stored securely.

Uneven tire wear and improper tire inflation may affect your fuel economy and even your safety. Regular rotation and maintenance of your tires can prevent uneven wear, improve traction and extend tire life.

Brake System Inspection - We inspect your vehicle s disc brake pads for wear and rotors for surface condition. We check that the brake lines and hoses are properly hooked up and free of binding, leaks, cracks, chafing, etc. We also inspect the calipers, parking brake, and all other parts of the brake system.

Maintenance of your vehicle s brakes promotes safety, increases brake component life, and helps avoid costly repairs. Because brake pads and shoes gradually wear down, they must be inspected regularly and replaced as required. (You may need to have your brakes inspected more often if your driving habits or conditions result in frequent braking.)

Steering and Suspension System Check

We inspect your vehicle s front and rear suspension and steering system for damaged, loose or missing parts, signs of wear, or lack of lubrication. We check that the power steering lines and hoses are properly hooked up, and are free of binding, leaks, cracks, chafing, etc. We clean and then inspect the drive axle boot seals for damage, tears or leakage, and replace the seals if necessary.
The proper maintenance of your vehicle s steering and suspension helps to optimize driving control and safety. It also extends vehicle life, preserves resale value, and decreases the possibility of breakdown and expensive repairs.

Exhaust System Inspection

We inspect your vehicle s entire exhaust system and the body near the exhaust system. We look for broken, damaged, missing or out-of-position parts, as well as open seams, holes or loose connections.
A damaged or malfunctioning exhaust system could cause a heat build-up in the floor pan or leak exhaust fumes into the vehicle.

Weatherstrip Lubrication Service

We apply dielectric silicone grease to your vehicle s weatherstrips.
Weatherstrips treated with silicone grease last longer, seal better and are less likely to stick or squeak. (More frequent application may be required during very cold, damp weather.)

Annual Maintenance (every 12 months)

All of the following services, and all of those listed under Semi-Annual Service, are included under Annual Service and should be done ever 12 months:

Body and Key Lock Lubrication.

Lubricate all of your vehicle s hinges and latches on body doors, hood, secondary latch, pivots, rear compartment, glove box door, etc. We also lubricate the key lock cylinders. (More frequent lubrication may be required when exposed to a corrosive environment.)

Ignition and Parking Brake Safety Test

Test to see that your vehicle can be started only in Park (P) or Neutral (N). We verify that the automatic transmission can be shifted out of Park (P) only while the engine is running, and that the ignition can be turned off only while vehicle is in Park (P). We also test the holding ability of the parking brake and the Park (P) mechanism on an incline.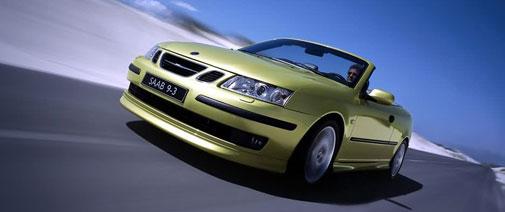 Audi, BMW, Jaguar, MINI, Mercedes-Benz, Porsche, Saab, Volkswagen, Volvo, Acura,Honda, Hyundai, Infiniti, Kia, Land Rover, Lexus, Nissan, Toyota, Mazda, Mitsubishi, Scion, Subaru,repair, maintenance & service.