Audi, BMW, Jaguar, MINI, Mercedes-Benz, Porsche, Saab, Volkswagen, Volvo, Acura,Honda, Hyundai, Infiniti, Kia, Land Rover, Lexus, Nissan, Toyota, Mazda, Mitsubishi, Scion, Subaru,repair, maintenance & service.
Copyright of Import Performance Inc . All Rights Reserved.

At Import Performance, we re committed to the safety and reliability of your BMW. Our expert technicians can recommend the right scheduled services to help prolong the life of your car and help prevent costly repairs in the future. Your vehicle is one of your largest investments...so let us help you protect it.
Besides drivability, we specialize in ...
Airbags
A/C & Climate Control
Anti-Lock Brakes
Body Computers
Component Locations
Emission Failures
No Starts
On-Board Diagnostics
PROM/ECM Updates
Ride & Traction Control
Scope, Dual-trace & Gas Analyzer Readings
Service Reminder Lights
Suspension & Alignment
Looking for an alternative choice to service your BMW ? You are not alone in looking for someone you can trust and rely on for accurate, cost-effective solutions to Volkswagen Servicing.

Honest, Straight-Forward Advice - the facts of what is happening to your
BMW
explained in simple terms. The priorities for repair and a servicing guide that helps you plan for future maintenance.

Diagnostic Expertise -
BMW
Diagnostic Tools and depth of experience help us to identify the precise
BMW
repair or service item that solves a problem.

Timely Turnaround - Highly Qualified Technicians and Service Writers that work together to complete expert
BMW
repairs on time.

Lower Cost than the Dealer - On average you will save 20% and in some circumstances, services that the Audi Dealer charges for, we provide for free. And we use genuine
BMW
Parts.

Personal Service - Don t get treated like a VIN number - your
BMW
, your safety and well-being, are all of the utmost importance to us.

We service and repair all generations of BMW vehicles from the classic 2002, series through to the current models.
BMW Pre-purchase Inspection
Thinking of buying a used Audi Import Performance offers a 30 minute pre-purchase inspection with 60 point checklist.
BMW Complimentary Inspection
At Import Performance we offer a complimentary inspection. If it has been some time since you have had your brakes checked or feel that your vehicle just needs a quick once over, call for your appointment now.
Latest Diagnostic Equipment
Import Performance uses the latest technology and software to pinpoint and repair problems quickly. We are trained and offer full service and general maintenance repairs for your BMW.
Customer Convenience
We provide courtesy transportation to work or home, shuttle service begins at 9 am, M-F. We also offer early or late drop-off for your car. The reception area also features Wi-Fi for our customers.
Please use our online form to schedule your next service appointment, or call . We are standing by to answer your questions and get you in the door as quickly as possible. Upon submitting your information we will:
Respond to you promptly via your preferred contact method.

Ask any additional questions required to service your vehicle.

Confirm your appointment.
BMW has a reputation for producing sturdy, reliable, high quality automobiles.

At Import Performance we make it our priority to keep your BMW running efficiently with regular service, repair and maintenance. Automotive maintenance is important to keeping your vehicle running in top condition and lasting long into the future. We provide 50 - point inspections for your BMW with any service which helps limit the amount of repairs needed on your vehicle



Some of the scheduled maintenance & services that your BMW car, truck or SUV may need include:
Car Care
Services

Chassis Lube
Oil & Filter Changes
Transmission Service
Pack Wheel Bearings
Differential Service
Power Steering Service
Brake Fluid Service
Wiper Blades
Windshield Washers
Battery Service
Noises / Leaks
Cooling System Service

Brake
Systems

Pad Replacement
Lining Replacement
Hose Replacement
Wheel Cylinders
Master Cylinders
Emergency Brakes
Brake Drums
Brake Rotors
Machining
Power Boosters
Anti-Lock Systems




Engine Performance
& Electrical

Driveability Diagnosis
Fuel Injection Service
Maintenance Tune Ups
Computer Repairs
Emission Repairs
Check Engine Light Diagnosis
Charging Systems
Alternators/Starters
Instruments/Guages
Electrical Wiring
Lighting Systems
Power Accessories

Engine Repair
& Exhaust

Timing Belts
Timing Chains
Oil Leaks
Head Gaskets
Valve Cover Gaskets
Valve Adjustment
Engine Replacement
Mufflers
Catalytic Converters
Manifold Gaskets
Exhaust Leaks
Exhaust Pipes
Suspension
& Drivetrain

Alignments
Shocks/Struts
Wheel Balancing
CV Boots & Joints
Drive Axles
Rack & Pinion Steering
Level Ride Systems
Automatic Transmission Service
Power Steering Service
U-Joints
Differential Repai

The BMW 1 series
- E87 1 series (2004 - present)

The BMW 3 series
- E21 3 series (1975 - 1984)
- E30 3 series (1982 - 1994)
- E36 3 series (1990 - 2001)
- E46 3 series (1998 - 2007)
- E90 3 series (2005 - present)

The BMW 5 series
- E12 5 series (1972 - 1981)
- E28 5 series (1981 - 1987)
- E34 5 series (1987 - 1996)
- E39 5 series (1995 - 2004)
- E60 5 series (2003 - present)

The BMW 6 series
- E24 6 series (1976 - 1989)
- E63 6 series (2003 - present)



The BMW X series
- E83 X3 (2003 - present)
- E53 X5 (1999 - 2007)
- E70 X5 (2007 - present)

The BMW Z series
- E30 Z1 (1987 - 1991)
- E36 Z3 (1997 - 2002)
- E85 Z4 (2002 - present)
- E52 Z8 (1999 - 2003)


The BMW 7 series
- E23 7 series (1977 - 1986)
- E32 7 series (1986 - 1994)
- E38 7 series (1994 - 2001)
- E65 7 series (2001 - present)

The BMW 8 series
- E31 8 series (1989 - 1999)

The BMW M series
- E26 M1 (1979 - 1981)
- E30 M3 (1985 - 1992)
- E36 M3 (1992 - 2000)
- E46 M3 (2001 - 2007)
- E90 M3 (2007 - present)
- E28 M5 (1985 - 1987)
- E34 M5 (1988 - 1995)
- E39 M5 (1998 - 2003)
- E60 M5 (2005 - present)
- E24 M6 (1983 - 1989)
- E63 M6 (2005 - present)
- Z3 M Coupe (1998 - 2000)
- Z3 M Roadster (1997 - 2001)
- Z4 M Coupe (2006 - present)
- Z4 M Roadster (2006 - present)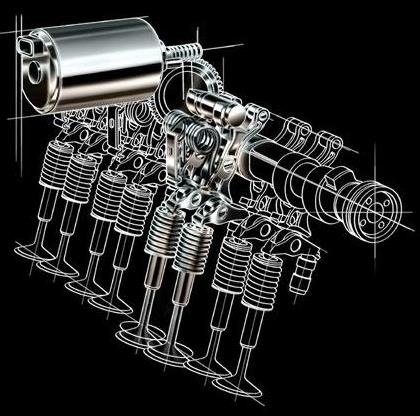 Ø BMW 20K, 40K & 60K Services
Ø Brake pads, rotors and sensors
Ø Batteries, Starters, No-starts
Ø Tires, wheels, winter tires
Ø Timing Belt Service
Ø Turbo Replacement
Ø Overheating and coolant issues
Ø Suspension rattles and noises
Ø Check engine lights
Ø Complete engine rebuilds
Ø Complete transmission rebuilds
Ø Suspension work
Ø CV boots and half-shafts
Ø Poor running: Mass air meters, vacuum leaks, etc.
Ø Oil leaks: oil pan gaskets, valve cover gaskets, etc.
Ø Performance Tuning and Accessories





Cooling
System

Diagnosis
Hoses
Belts
Heater Cores
Thermostats
Fan Clutches
Electric Fans
Water Pumps
Transmission Coolers

Comfort
Control

Diagnosis
A/C Service
R-12 & R134a Systems
Blower Motors
Heater Cores
A/C-Heater Controls
A/C System Repair
Heating System Repair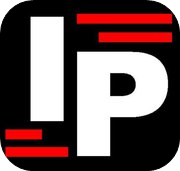 BMW Inspection & Maintenance Plan
Undercarriage

Change engine oil and Oil Filter, check engine at is at normal operation temperature.
Check transmission for leaks.
Check rear axle for leaks.
Visually check fuel tank, lines, and connections for leaks.
Check condition, position, and mounting of exhaust system. Examine for leaks.
Check power steering system for leaks.
Check overall thickness of front and rear disc brake pads.
Examine brake disc surfaces.
Clean brake pad contact points in calipers.
Grease wheel center hubs.
Check steering for absence of play, condition of suspension track rods, front axle joints, steering linkage, and joint disc.
Check front control arm bushing for wear.
Check brake and clutch system connectors and lines for leaks, damage, and incorrect positioning.
Check for free movement of the parking brake cables. Adjust parking brake if necessary.
Check all tire pressures (including spare). Correct if necessary.
Check condition of tires (outer surfaces (left/right)), tread wear and pattern; In case of uneven tread wear readjust wheel alignment if required.

Engine Compartment

Read out diagnostic system with BMW scanners.
Check engine cooling system/heater hose connections for leaks.
Check coolant level and antifreeze protection level; add coolant if necessary.
Check level of brake and clutch fluid in reservoir; add fluid if required.
Check windshield washer fluid level and antifreeze protection. Fill up and/or correct if necessary.
Check air conditioner for operation.
Reset Service Indicator.

Body/Electrical Equipment

Check battery electrolyte level and add distilled water if required.
Perform batter load test.
Check lighting system, i.e. headlights, foglights, parking, backup, license plate, interior (including map reading lights), glove box, flashlight, illuminated makeup mirrors, luggage compartment lights.

Check instrument panel and dashboard illumination.
Check all warning/indicator lights, check control.
Check turn signals, hazard warning flashers, brake lights, horns, headlight dimmer/flasher switch.
Check wiper and washer system(s); wiper blades, washer jet positions.
Check condition and function of safety belts.
Oil hood, trunk/tailgate, and door hinges.
Grease hood, trunk/tailgate and door latches. Check operation of all latches.
Check central locking/double lock.
Replace microfilter or Acc. Cabin Filter.
Check heater/air conditioner blower, rear window defogger.
Check rear view mirrors
Visually examine the SRS airbag units for torn cover, obvious damage or attachment of decals, decorations, or accessories.

Final Inspection

Road test with check of brakes, suspension, steering, clutch/manual transmission or automatic transmission
The Inspection 2 Service is the larger of the two Inspection Services and basically includes all of the items performed on the Inspection I Service along with some extras like differential oil change; fuel filter and air filter replacements; Replacement of spark plugs.
The BMW Inspection 1 Service is the smaller of the two inspection services recommended by BMW. It includes basically all of the items that assures safety and full functionality of your vehicle.
Undercarriage

Change engine oil and Oil Filter, check engine at is at normal operation temperature.
Check transmission for leaks.
Check rear axle for leaks.
Visually check fuel tank, lines, and connections for leaks.
Check condition, position, and mounting of exhaust system. Examine for leaks.
Check power steering system for leaks.
Check overall thickness of front and rear disc brake pads.
Examine brake disc surfaces.
Clean brake pad contact points in calipers.
Grease wheel center hubs.
Check steering for absence of play, condition of suspension track rods, front axle joints, steering linkage, and joint disc.
Check front control arm bushing for wear.
Check brake and clutch system connectors and lines for leaks, damage, and incorrect positioning.
Check for free movement of the parking brake cables. Adjust parking brake if necessary.
Check all tire pressures (including spare). Correct if necessary.
Check condition of tires (outer surfaces (left/right)), tread wear and pattern; In case of uneven tread wear readjust wheel alignment if required.
Check thickness of parking brake linings.
Half-shafts; check for leaks at flexible boots.
Inspect entire body according to terms of rust prevention limited warranty.

Engine Compartment

Read out diagnostic system with BMW scanners.
Check engine cooling system/heater hose connections for leaks.
Check coolant level and antifreeze protection level; add coolant if necessary.
Check level of brake and clutch fluid in reservoir; add fluid if required.
Check windshield washer fluid level and antifreeze protection. Fill up and/or correct if necessary.
Check air conditioner for operation.
Reset Service Indicator.
Replace spark plugs.
Replace intake air cleaner element (Air Filter).

Body/Electrical Equipment

Check battery electrolyte level and add distilled water if required.
Perform batter load test.
Check lighting system, i.e. headlights, foglights, parking, backup, license plate, interior (including map reading lights), glove box, flashlight, illuminated makeup mirrors, luggage compartment lights.
Check instrument panel and dashboard illumination.
Check all warning/indicator lights, check control.
Check turn signals, hazard warning flashers, brake lights, horns, headlight dimmer/flasher switch.
Check wiper and washer system(s); wiper blades, washer jet positions.
Check condition and function of safety belts.
Oil hood, trunk/tailgate, and door hinges.
Grease hood, trunk/tailgate and door latches. Check operation of all latches.
Check central locking/double lock.
Replace microfilter or Acc Cabin Filter.
Check heater/air conditioner blower, rear window defogger.
Check rear view mirrors
Visually examine the SRS airbag units for torn cover, obvious damage or attachment of decals, decorations, or accessories.

Final Inspection

Road test with check of brakes, suspension, steering, clutch/manual transmission or automatic transmission
Recommended interval for models years from 1986 through 1998
5,000 miles - intermediate oil service (O/F)
10,000 miles - Oil and Safety Service (O/S)
15,000 miles - intermediate oil service (O/F)
20,000 miles - BMW Inspection I (I/1)
25,000 miles - intermediate oil service (O/F)
30,000 miles - Oil and Safety Service (O/S)
35,000 miles - intermediate oil service (O/F)
40,000 miles - BMW Inspection II (I/2)
45,000 miles - intermediate oil service (O/F)
50,000 miles - Oil and Safety Service (O/S)
55,000 miles - intermediate oil service (O/F)
60,000 miles - BMW Inspection I (I/1)
65,000 miles - intermediate oil service (O/F)
70,000 miles - Oil and Safety Service (O/S)
75,000 miles - intermediate oil service (O/F)
80,000 miles - BMW Inspection II (I/2)
85,000 miles - intermediate oil service (O/F)
90,000 miles - Oil and Safety Service (O/S)
95,000 miles - intermediate oil service (O/F)

Recommended interval for models for 1999 and later models
5,000 miles - intermediate oil service (O/F)
10,000 miles - intermediate oil service (O/F)
15,000 miles - Oil and Safety Service (O/S)
20,000 miles - intermediate oil service (O/F)
25,000 miles - intermediate oil service (O/F)
30,000 miles - BMW Inspection I (I/1)
35,000 miles - intermediate oil service (O/F)
40,000 miles - intermediate oil service (O/F)
45,000 miles - Oil and Safety Service (O/S)
50,000 miles - intermediate oil service (O/F)
55,000 miles - intermediate oil service (O/F)
60,000 miles - BMW Inspection II (I/2)
65,000 miles - intermediate oil service (O/F)
70,000 miles - intermediate oil service (O/F)
75,000 miles - Oil and Safety Service (O/S)
80,000 miles - intermediate oil service (O/F)
85,000 miles - intermediate oil service (O/F)
90,000 miles - BMW Inspection I (I/1)
95,000 miles - intermediate oil service (O/F)
100,000 miles - intermediate oil service (O/F)