Specializing in European and Asian car repair, preventative maintenance and service.*
Hours:

Monday - Friday:
8:00 a.m. - 6:00 p.m.

Saturday: CLOSED
Sunday: CLOSED

Import Performance was created the old-fashioned way - with the hard work and tireless enthusiasm of partners John Elliason, Jimmy Elliason and Talin Germain - all lifelong mechanics with a common passion for import cars. Their talent, expertise and over 20 years experience in the auto industry combined to create one of the finest car care solutions in the area. Today, our team continues their vision of excellence from our initial detailed inspection to on-going service.

WILMINGTON, NC
598 Wellington Ave
(910) 763 4223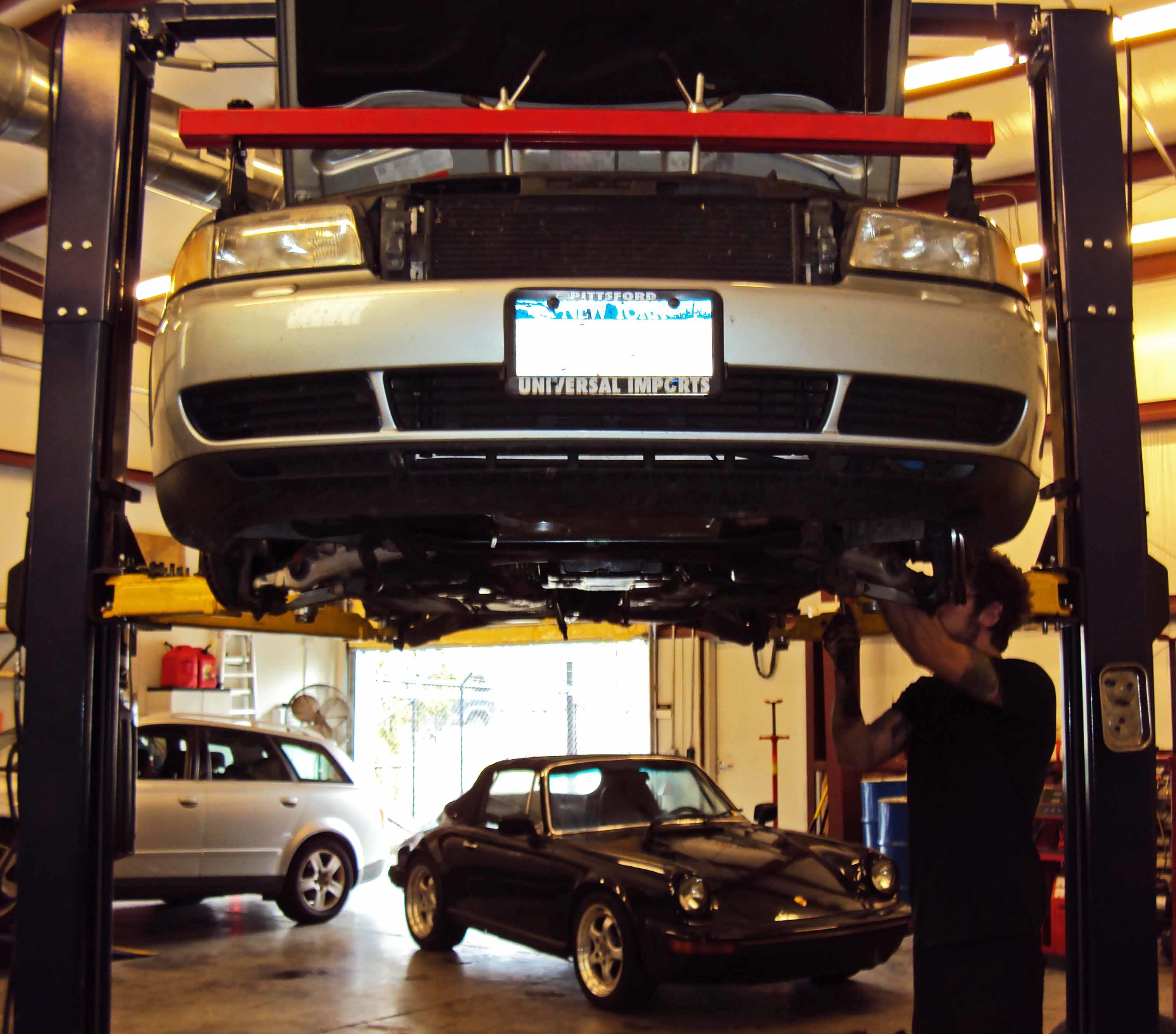 At Import Performance, we happily provide all levels of car care for European and Asian cars including routine service, preventative maintenance, and repair work minor to major. We also understand the value (both sentimental and actual) of your automobile. That's why we work so hard to retain the most highly-trained staff and use the best available products including ATE, BG, Bilstein, Bosch, Brembo, Koni, Lucas, Mobile One, NGK, Sachs, Wurth, VDO, and Zimmerman.

Our clients appreciate our effort to deliver the absolute best in car care and they have the utmost confidence in our ability to serve their automotive needs because of our superior performance record. They also recognize our efforts to create a sincere and honest atmosphere where drivers feel comfortable asking questions. Clients rest easy knowing that our service recommendations are the result of careful inspection and diagnosis and they trust that we will never recommend unnecessary services because we know that they count on our expertise and integrity to guide them in their automotive care. How do we know all of this? Simple: they'll vouch for us!

We specialize in:
Audi, BMW, Jaquar, Land Rover, MINI, Mercedes-Benz, Porsche, SAAB, Volkswagen, Volvo, Acura, Daewoo, Honda, Hyundai, Infiniti, Isuzu, Kia, Lexus, Nissan, Toyota, Mazda, Mitsubishi, Scion, Subaru and Suzuki repair, service, tuning, and maintenance.
WILMINGTON, NC
598 Wellington Ave
(910) 763 4223


Copyright of Import Performance Inc . All Rights Reserved.
Import Performance
5618 Hillsborough st
Raleigh, NC 27606

Phone: 919-854-2626
Text 469-348-1893
Email: service@importperformance-nc.com

Import Performance
598 Wellington Ave
Wilmington, NC 28401

Phone: 910-763-4223

Email: service1@importperformance-nc.com